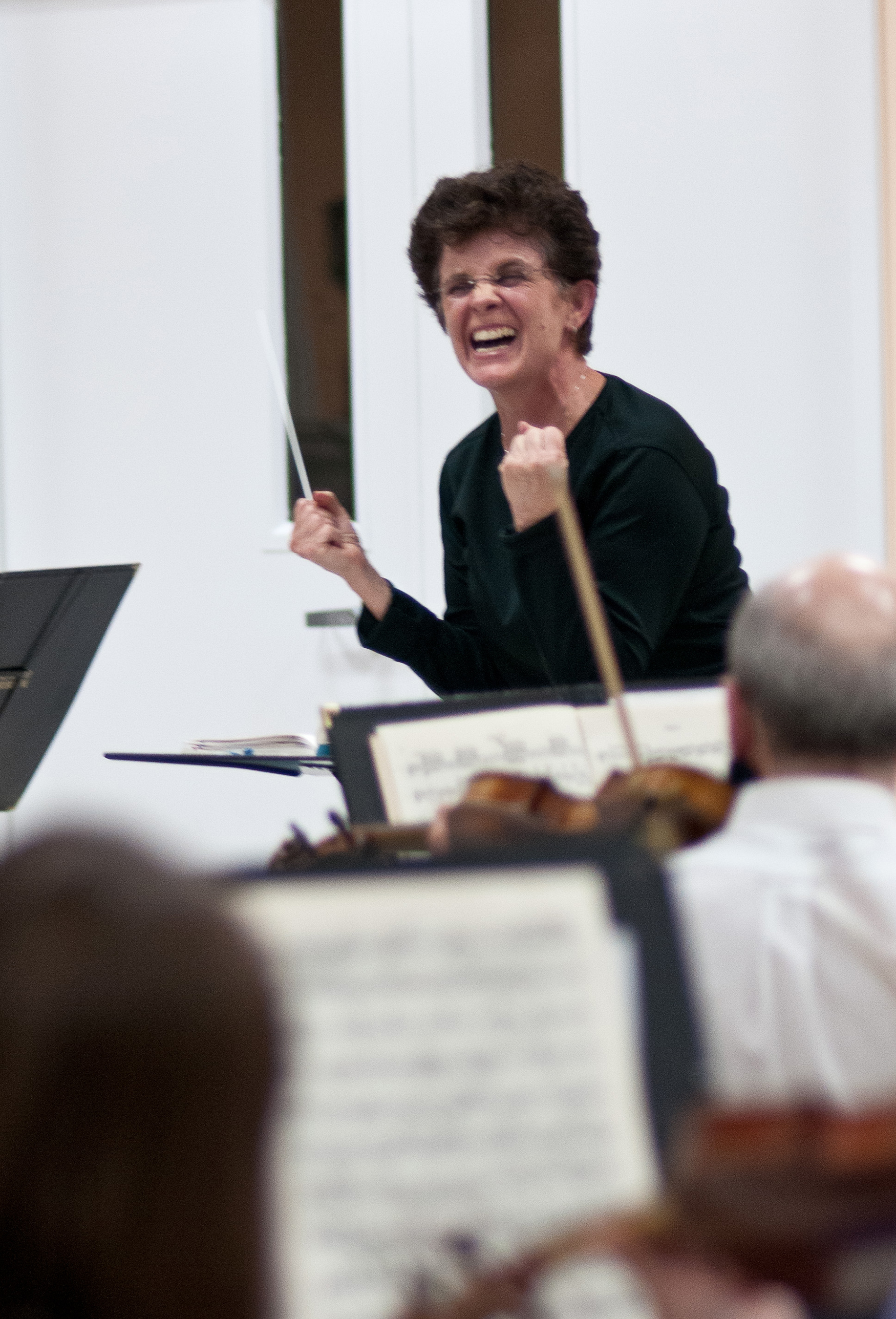 Sandra Ragusa is a charismatic personality on the classical conducting scene. Coming from an extensive background both as a conductor and a flutist, she brings the spirit of a true performer to the stage.
Known for her creative programming and strong interpretation, Ms. Ragusa has been invited to conduct orchestras on three continents including recent guest conducting engagements in Poland, Austria, Germany, Bulgaria, Romania, Ukraine, China, and Japan.
Ms. Ragusa is highly regarded by both musicians and audience members for her thoughtful and energetic presence on the podium.
Recent News

Sandra conducts the American premiere of – Yuko Uebayashi – Les trois bouquets pour l'orchestre de flutes in Washington DC with DCflutes.
Sandra conducts in Vilnius, Lithuania
Sandra conducts in Helsinki, Finland
Sandra conducts in Kraków, Poland
Upcoming Events
Sunday, December 10, 2017 at 4 PM
Montgomery Philharmonic with Central Maryland Chorale
Rutter: Gloria
Händel: Messiah, Part 1
Monday, January 29, 2018 at 7 PM
with MV Middle School Band and & Orchestra
Repertoire TBD
Sunday, March 18, 2018 @ 7 PM – Montgomery Philharmonic
Bernstein : Overture to Candide
Hovhannes: Symphony No. 66, Opus 428, Hymn to Glacier Peak
Brahms: Symphony No. 2
Sunday, May 20, 2018 at 4 PM
Montgomery Philharmonic with Central Maryland Chorale
Copland: Old American Songs Set 1 and Set 2
Fauré: Requiem
Mozart: Symphony No. 35, "Haffner", KV 385
Recent Events
Sunday, October 29, 2017 at 7 PM
Montgomery Philharmonic
Old Friends – New Friends
Dvořák: Carnival Overture Opus 92
Berwald: Symphony No. 3
Elgar: Variations on an Original Theme, Opus 36 (Enigma Variations)
Friday, November 24, 2017
Berlin
Beethoven: Symphony No. 7 in A Major, Opus 92
Tchaikovsky: Variations for Cello and Orchestra on a Rococo Theme, Opus 33 – Ildikó Szabó – cellist
Mendelssohn: Symphony No. 4 in A major, Opus 90 – Italian
Schumann: Overture, Scherzo and Finale, Opus 52